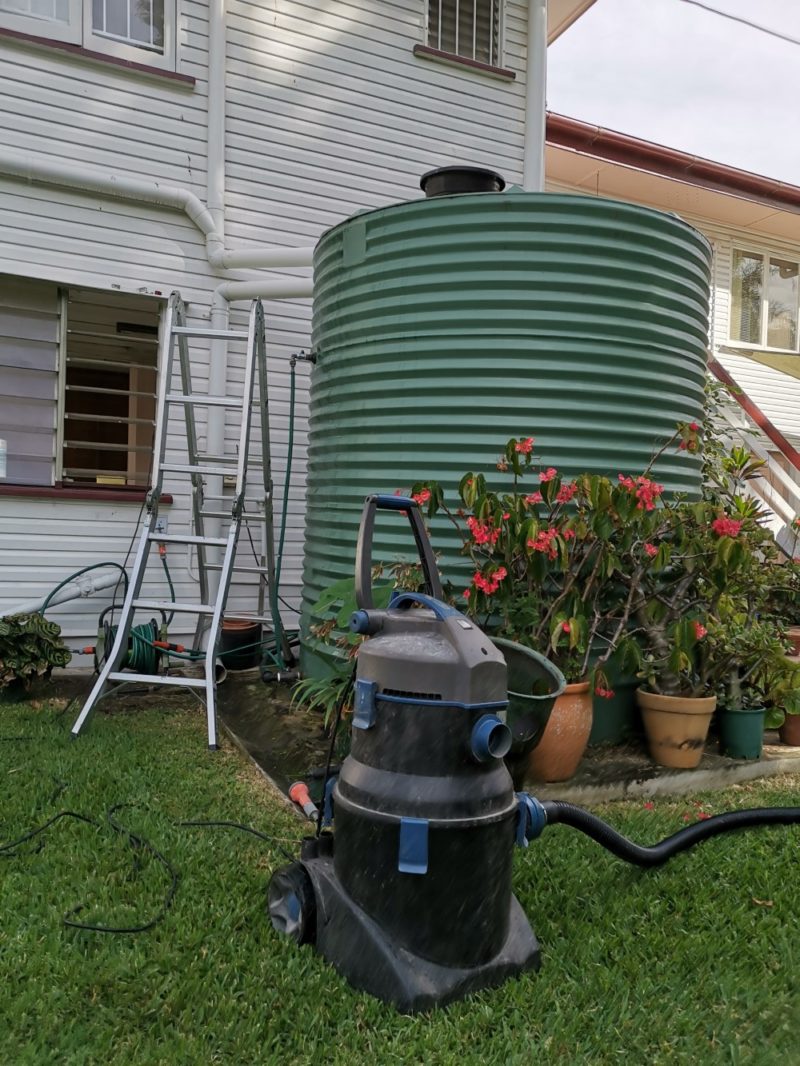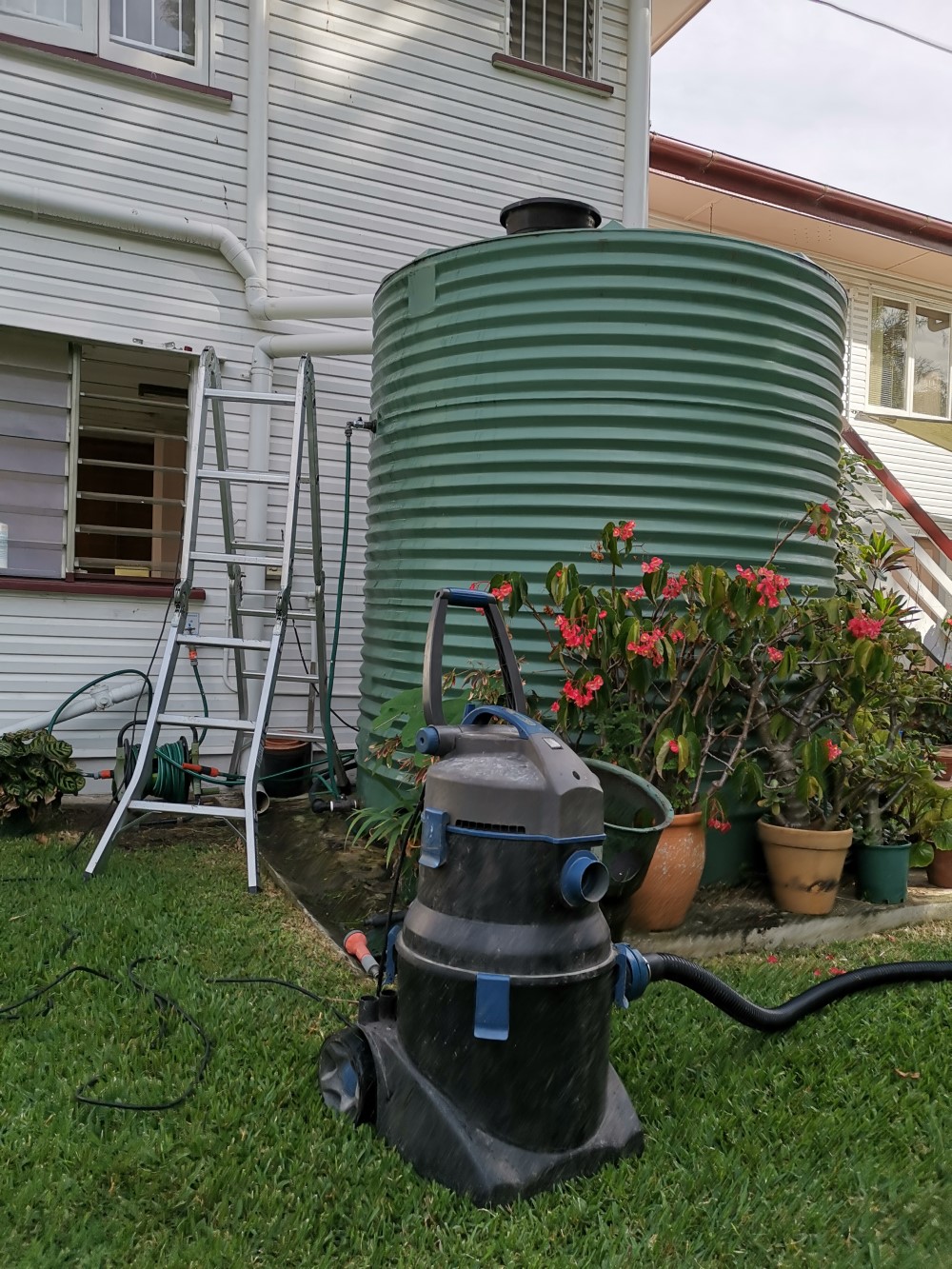 Here are some photos from a recent job we did in Carina. This was a 5000l tank which had a lot of sludge and sediment from a badly repainted roof.
Sadly whoever did the roof 3 years ago did a really bad job. Within this short period the pain came off in a form of sand. We suspect that this if from roof restoration company not Cleaning the roof prior to painting it.
In any case, we've been able to vacuum the sediment and sludge Easily using our vacuum.