Water Tank Cleaning & Vacuuming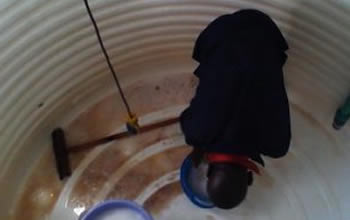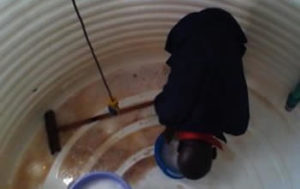 Have you been looking at your new water tank and wondering how you are expected to keep it clean? Using a professional water tank cleaning and vacuuming service, like the experienced team at Water Tank Cleaners, is one of the easiest ways to ensure your water is clean and safe to use.
What We Can Fix
Are you having issues with:
Discoloured water

Smelly water

Broken pipes

Congested pipes

Pump and filters not working

Algae build-up
Water Tank Cleaners can help!
Our team of experienced tank cleaners can get your water tank back to supplying your home with fresh and safe water. Whether your rainwater tank is empty or full, we have the equipment needed to clean it.
Cleaning & Vacuuming Services
We provide two different water tank cleaning services.If your water tank is empty, we can pressure clean and then vacuum out the sediment. If your water tank contains water, we can simply vacuum out the sediment with minimal water loss.
These options give us the opportunity to remove any sediment and sludge, as well as cleaning out the pipes and pumps the run the water to your property. We will then sanitise your water and tank, leaving you with a clean and safe water tank.
Contact us today to arrange a free inspection and quote.