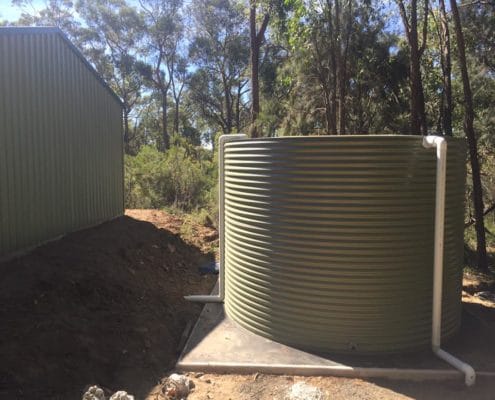 Is your Gordon Park water tank overdue for an inspection and clean? If your water tastes or smells unpalatable, has changed colour or has visible specks, it is time to book a clean and sanitisation service with the professionals from Water Tanks Cleaners in Gordon Park.
When To Clean Your Tank
Water tanks should be cleaned every 2-3 years as a matter of routine maintenance. This is due to the natural accumulation of debris from guttering, silt, dirt, insects and even animal faeces. These contaminants when mixed with water in the humid environment of your water tank is the ideal place for bacteria and waterborne disease to multiply. This is why you should always book to have your tank clean and inspected, particularly if you notice a sudden change in the quality of your water.
Regularly scheduling to have your tank professionally inspected, cleaned and sanitised also helps to increase the lifespan of your tank and its components. Cleaning ensures your pump and filters can work optimally and effectively.
Why Choose Us?
At Water Tanks Cleaners we want everyone to experience and enjoy safe, clean water from their water tanks. Our family-owned and run business has years of experience providing quality services such as tank vacuuming, cleaning, sanitisation (with three methods available depending on your situation) and general maintenance. We offer free quotes and inspections as well as 10% off for new customers, making it easier than ever to assess the health of your tank.
Don't risk injury or further contamination to your water by attempting to clean your tank yourself. Contact Water Tanks Cleaners in Gordon Park and let us do the hard work for you in complete safety.
Enjoy clean, safe and great tasting water with Water Tanks Cleaners in Gordon Park, call today to book your free quote and inspection on 07 3186 2066.