When to call Water Tanks Cleaners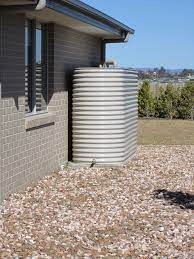 Depending on what you use your water tank for, issues with the quality of your water can be obvious or not so obvious. When tanks are used for laundry, toilets, cooking, or even drinking water, the following problems are signs to call the professionals:
Discoloured water
Smelly water
Broken pipes
Congested pipes
Pump and filters not working
Algae build-up
However, many homes in Carindale and across South-East Queensland rely on rainwater tanks for outside tasks such as fishponds and gardening. This might make it more difficult to detect issues with water quality, but it doesn't rule out the health and safety risks.
It's important to have your water quality checked and your water tank cleaned every few months, so if you're unsure about your tank's condition, we're here to help.
Who are we?
Water Tanks Cleaners are a family-run business who specialise in servicing water tanks up to 10,000 litres, ensuring safe, clean water in every household we visit.
Because our success comes from the positive feedback of our customers, we're dedicated to great customer service. Our experienced team are friendly and reliable, turning up when they say they will and talking you through all of your most cost-effective solutions.
We believe our services are important for everyone, so we make sure to keep them affordable. We even offer a 10% discount to new customers!
What services do we provide?
Adequate water tank cleaning will lengthen the life of your filters and pumps, as well as keeping you and your family healthy. When we check your tank, we make sure that everything functions as smoothly as possible.
A full clean will involve desludging, for which we use a high-powered vacuum pump; sanitising, for which we might suggest chlorination, UV light, or heat; and a range of cleaning services including catchment area, mozzie mesh, and gutter clearing to prevent debris entering your tank.
For more information about our services in Carindale, feel free to call 07 3186 2066 today for a free quote!