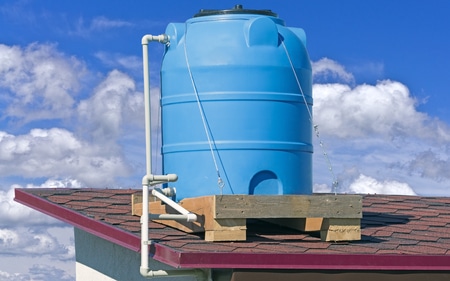 Giving your water tank a deep, quality clean when required is an important part of water tank ownership. Yet many owners don't know where to start let alone what a quality clean entails. That where Water Tanks Cleaners comes in. Our focus is to provide quality water tank cleaning services at affordable prices. We will have your water tank back in working order so you can enjoy using clean and safe tank water in your home again. We know how vital it is for many households to be able to use the water in their tanks to save on water usage around the home.
Our water tank cleaners Tingalpa can help to solve a variety of water tank issues including broken pipes, congested pipes, pump and filters not working, algae build-up, smelly water, discoloured water.
Fully Trained & Dedicated
Our team of professional water tank cleaners Tingalpa are fully trained with many years of experience in cleaning and sanitising even the grimiest of water tanks. It doesn't matter if your tank is full to the brim, we can still clean a full tank. We can vacuum the sediment out of your tank and do our best to minimise water loss during the cleaning process to ensure you get to keep as much water as possible. If your tank is empty, it will allow us to get in their and pressure wash the insides and then vacuum up the excess sediment and sludge. We will have your water tank fully functioning, supplying fresh and sanitised water to your home in a jiffy.
For a dedicated team of water tank cleaners Tingalpa who are focused on quality, you can't go past Water Tanks Cleaners. Get in touch with our friendly team today to book a free quote and inspection.