Is your tank due for a clean?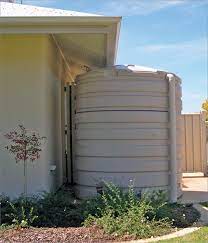 If you use your water tank for any number of gardening or household tasks, you might be wondering how often it needs cleaning.
Problems like congested pipes or muddy water can mean that your tank hasn't been cleaned in a long time. However, many households only use tank water for outside tasks and backup supplies, so it may not be evident when there are filter, pump, or contamination issues.
Due to health and safety risks, if you're unsure whether your tank has been cleaned in the past 3 months or so, it's best to have your water quality checked by professionals.
Get the best value with Water Tanks Cleaners
It may seem like an extra expense to hire tank cleaners, but for many of us who don't have the time or experience to DIY, it's necessary for the health and safety of our households.
Fortunately, you can find cleaners that are high-quality, reliable, and cost-effective. As one of the leading specialists across Brisbane and the Gold Coast, Water Tanks Cleaners are a family-run business dedicated to customer satisfaction. To this end, we guarantee:
quality service
reliable staff
affordable cleaning and maintenance
great customer service
With a friendly team who turn up on time, talk you through your options, and work within your budget and schedule, we are the company to call in Cannon Hill.
Services to suit your needs
Whether you require a once-off clean to get you on top of things, or regular maintenance every few months, Water Tanks Cleaners offer affordable services for all of our customers.
Our high-powered vacuum pumps can desludge tanks up to 10,000 litres. We're also able to suggest and install long-term sanitisation methods, diagnose issues with pipes and filters, and clear out catchment areas, mozzie mesh, and roof gutters to prevent contamination.
For all your water tank cleaning needs in Cannon Hill, just call 07 3186 2066 for a free quote and get 10% off your first service!