Do I need my water tank cleaned?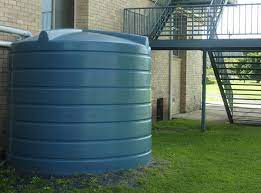 If you're experiencing any of the following:
Discoloured water
Smelly water
Broken pipes
Congested pipes
Pump and filters not working
Algae build-up
It's highly likely that you have an issue with your water tank and will need to get it serviced. However, it's not always so easy to diagnose problems with your water tank. If it's only used for outside tasks like gardening for example, odours or discolouration may be overlooked. But they can still pose health and safety concerns.
Whether you're getting muddy water from your taps, or just aren't sure when your tank's last service was, it's a good idea to seek the advice of professionals.
Who are Water Tanks Cleaners?
Checking water quality, pipes, filters, and then cleaning out an entire water tank on your own is a difficult and time-consuming task. That's why many specialists will overcharge for a standard cleaning without advising on long-term maintenance.
Fortunately, Water Tanks Cleaners believe in providing clean, safe water to all households across Brisbane and the Gold Coast, no matter their budgets. With reliable staff who turn up on time and talk you through your most cost-effective options, you can trust us to take your health and safety seriously and restore your tank to its optimum functionality.
Our services
There are many factors that can lead to contamination over time, including debris like dust, pollen, or animal droppings entering your tank. We combat this by cleaning out everything from catchment areas and mozzie mesh to roof gutters, but it's important to have your tank serviced every 3 months or so to keep it clean.
For water tanks all the way up to 10,000 litres, we use high-powered vacuum pumps to desludge the interior. We also suggest and install methods to ensure long-term sanitisation.
If you think your water tank in Shailer Park needs cleaning and you'd like a thorough, affordable option, just call us on 07 3186 2066 for a free quote and 10% off your first service!