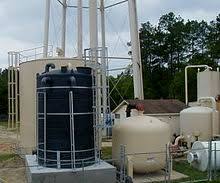 We all know that life can get a bit busy and the jobs that we think will take a long time can get put on the backburner. If you're avoiding getting your water tank cleaned because you think it'll be a lengthy and time-consuming process, fear not! Water Tanks Cleaners is here to help. Our efficient team will have your water tank back up and running perfectly in no time!
We offer a range of water tank cleaning services including maintenance and sanitisation. Our water tank cleaners Wakerley can help with tank issues like broken pipes, congested pipes,pump and filters not working, algae build-up, discoloured water, and smelly water.
Reliable & Efficient
Not only are our team of water tank cleaners Wakerley efficient, they're also reliable. Once an appointment has been booked, our team won't miss it. We know you have a busy schedule, that's why we have flexible booking times to work around you. We'll find a time that best suits you, minimising any disruption to your busy schedule and household. We get in, do our work, and get out, leaving you with a clean and sanitised water tank supplying fresh and safe water to your home.
But what if you're water tank is full? You don't want to waste all your water having to empty it for a clean and you don't want to wait for it to get emptied. No worries with us, we can clean your water tank even when it's full! We ensure to minimise water loss as much as possible during our cleaning process to help you retain as much of your tank water as possible.
Don't put off cleaning your water tank any longer. For efficient, professional water tank cleaners Wakerley, contact our friendly team today.