How to know if your water tank needs cleaning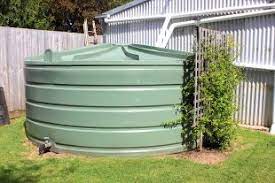 Whether you use your water tank for outside tasks or within the household, there are a number of issues that can occur over time and pose health and safety issues if you're not careful. These can be anything from faulty pumps to dust, pollen and animal droppings entering your tank.
Although it's uncommon to contract illnesses from unclean water tanks, proper cleaning services ensure peace of mind as well as clean, safe water for your home. Something like muddy water is a clear sign that your tank needs servicing, but it's not always so easy to tell.
If the quality of your tank water hasn't been checked in the past 3 months or so, it's time to call Water Tanks Cleaners.
Why you can trust Water Tanks Cleaners
Many of us don't have the knowledge, time, or equipment to clean a tank ourselves, but with experienced staff and high-powered vacuum pumps, Water Tanks Cleaners clean tanks up to 10,000 litres.
We are a family-run business with a loyal customer base across Brisbane and the Gold Coast. Because we owe our success to positive reviews, we're driven to provide 100% customer satisfaction with every job, big or small. Unlike many companies who charge high rates for standard services, our friendly team will inform you of the most cost-effective solutions for both once-off and regular maintenance.
Our range of services
If you're experiencing any of the following:
Discoloured water
Smelly water
Broken pipes
Congested pipes
Pump and filters not working
Algae build-up
We're here to help! From desludging and sanitising to cleaning of catchment areas, mozzie mesh, and roof gutters, we go the extra mile to ensure your water tank is fit and safe for its purpose. Available from 7AM to 7PM, 7 days a week, we even give new customers a 10% discount for their first service.
For any inquiries or a free quote on your water tank service in Belmont, just give us a call on 07 3186 2066 today!