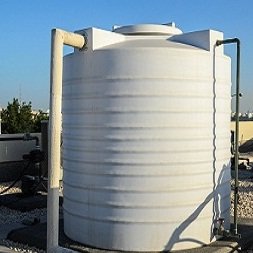 Is your water tank in Slacks Creek overdue for a clean? Is your water discoloured, smelly or unpleasant to drink? The professional team at Water Tanks Cleaning in Slacks Creek can get your water back to its best.
Why Does Your Water Tank Require Cleaning?
Over the course of normal use, water tanks gather silt, debris from trees and gutters as well as insects and rodent droppings. These unwanted extras in your tank water  create the ideal breeding ground for bacteria and waterborne diseases. To ensure the health of your family and garden, you need to have your water tank regularly cleaned and sanitised.
Cleaning your water tank also has benefits for the filters, pumps and overall longevity of the tank. It is recommended that you have your tank thoroughly cleaned every 2-3 years. However, should your water change colour, smell or taste unpalatable we recommend immediately booking an appointment to have your tank cleaned.
Why Choose Us?
As a family owned and run business, we offer affordable and reliable water tank cleaning in Slackscreek. Our professional services include vacuuming, cleaning, sanitising and general  tank maintenance. We offer three methods of sanitisation and will discuss with you which one we feel is best for your situation.
Don't risk your own safety trying to clean your water tank yourself. Not only could you injure yourself, you may not be able to effectively clean and sanitise it without the proper equipment. We want every Slacks Creek water tank owner to enjoy it to its maximum benefit, this is why we offer free inspections and quotes prior to any work beginning as well as 10% off for new clients.
Enjoy clean, safe and great tasting water with Water Tanks Cleaners in Slackscreek, call today to book your free quote and inspection on 07 3186 2066.