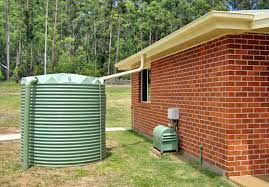 Does your water tank in Stapylton need some TLC? If your water has changed colour, taste or smell, contact the experts at Water Tanks Cleaners in Stapylton. We can professionally clean and sanitise your water, ensuring it is safe for use.
When To Clean Your Tank
It is recommended to clean your water tank every 2-3 years. This is due to the accumulation of dirt, debris from tree and gutters as well as insects and possible rodent faeces in the tank. This collection of contaminants when mixed with water, creates the ideal environment for bacteria and waterborne diseases to grow. To avoid this your tank needs to be thoroughly cleaned and the water sanitised. Should you notice a sudden change in the quality of your water, we recommend contacting us for an inspection as soon as possible to avoid health complications.
Professionally cleaning your tank is also an investment in the longevity of the tank and its components. Filters and pumps should be regularly cleaned and inspected to keep them working efficiently.
Why Choose Us?
Water Tanks Cleaners in Stapylton is a family owned and run business with years of experience in keeping your water safe and clean. We are the experts in vacuuming, cleaning, sanitising and maintaining water tanks. To ensure all tank owners can enjoy our services, we offer affordable rates as well as a free quote and inspection. For new clients we also offer 10% off.
Attempting to clean and sanitise your tank yourself is both time consuming and unsafe. Without proper equipment and expertise you can in fact further contaminate the water. Having it professionally cleaned takes the risk and hassle out doing it yourself.
Enjoy clean, safe and great tasting water with Water Tanks Cleaners in Stapylton, call today to book your free quote and inspection on 07 3186 2066.